By JESSICA MOFFIT
#15- The Good Dinosaur 
The Good Dinosaur is the most recently released film from the Pixar company. It was released on November 25, 2015. Unfortunately this film did not do very well in the box office at all with only $167,860,791 world wide. The movie is about how a young dinosaur gets separated from the rest of his family and makes the most unlikely of friends to find his way back.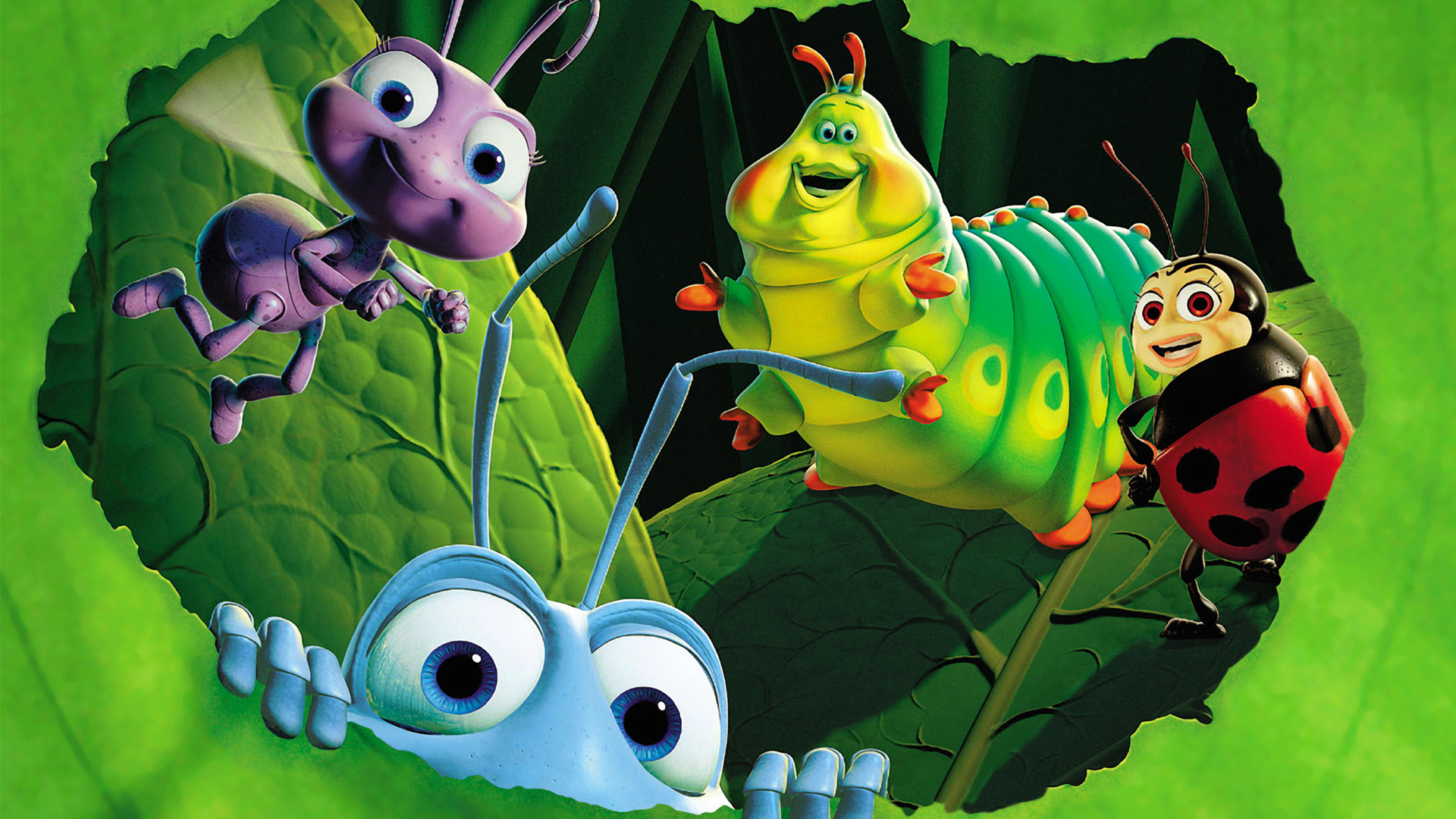 #14 A Bug's Life
A Bug's Life was released on November 14, 1998. It is the story of a colony of ants, well more like an ant in a colony of ants. Flick is a young ant in the colony and has very different interests in the every day normal life of his colony. One day, his colony is threatened by the grasshoppers. Flick sets out on a journey to find stronger bugs to protect the colony and beat the grasshoppers.A Bug's Life made $363,089,431 in the box office.
#13 Toy Story
Toy Story is the first of three total Toy Story movies. In this film, Woody is just getting his first look at Buzz Lightyear. They are met with disagreements and find themselves away from home. It is an epic adventure that teaches the values of friendship. Toy Story made roughly $364,402,211 in the box office.
#12 – Brave
Brave was released on June 22, 2012. It was directed by Mark Andrews and Brenda Chapman. The story is set in the Scottish Highlands and is about a young princess named Merida who is determined to make her own fate. The movie did fairly well in the box office with $554,606,532 worldwide.
#11 – Cars
Cars is all about speed. The story is action filled and is guaranteed to make you smile. Lightning McQueen, Mater, Sheriff, Doc Hudson, Sally, Mack, Luigi, Guido, Flo, and Ramone are just some of the main characters in the movie. Cars was not Pixar's best film, but it still made $461,651,246 in the box office worldwide.
#10- Wall-E
Wall-E was released on June 27, 2008. Wall-E made about $532,590, 994 in the box office worldwide. Wall-E is the name of a robot, left on earth to clean the planet. One day, he is met with an unexpected visitor. His visitor is a robot named EVE. EVE has come back to see if the planet is capable of hosting human life again, but Wall-E and EVE are met with some unexpected challenges to get the human race back to earth.
#9 – Cars 2
Cars 2 was released on June 24, 2011. Cars 2 used their greatest asset, Larry the Cable Guy. Many cars fans were disappointed in this film, but none could disagree that Larry being the voice of Mater was a great idea. In fact, many only went to see this movie because of their favorite tow truck. The film still did decent with about $560,155,383 world wide in the box office.

#8 – Monsters Inc.
Monsters Inc. is yet another Pixar movie that teaches the values of friendship. Two monsters who work at Monsters Incorporated. They soon find out about a huge conspiracy and fight to get to the bottom of what is going on at the company. This was another successful film for Pixar, making $559, 757, 719 worldwide in the box office.
#7- The Incredibles 
The Incredibles was released in 2004. It was directed by Brad Bird. This film is about a family who has super powers. At first, they try to blend in. Soon, Mr. Incredible's job leads the entire family to danger along with the entire world. This film was semi-successful making approximately $614,726,752 in the box office worldwide.
#6 – Ratatouille 
This film had one of the more interesting stories out of all the Pixar movies. A young rat, by the name of Remmy, wants nothing more than to follow his dream of being a chef. He finds himself in Paris and makes his way to one of the most renowned restaurants to follow his dream. Ratatouille made roughly $626,549,695 in the box office.
#5 – Up
Up was released in 2009 and was a moderate success. It is about an old man who meets a boy scout and unwillingly sets out on an epic adventure in a floating house. The film was directed by Pete Docter. The two main characters are Carl Fredricksen and Russel. The movie mad roughly $731,542,621 worldwide in the box office.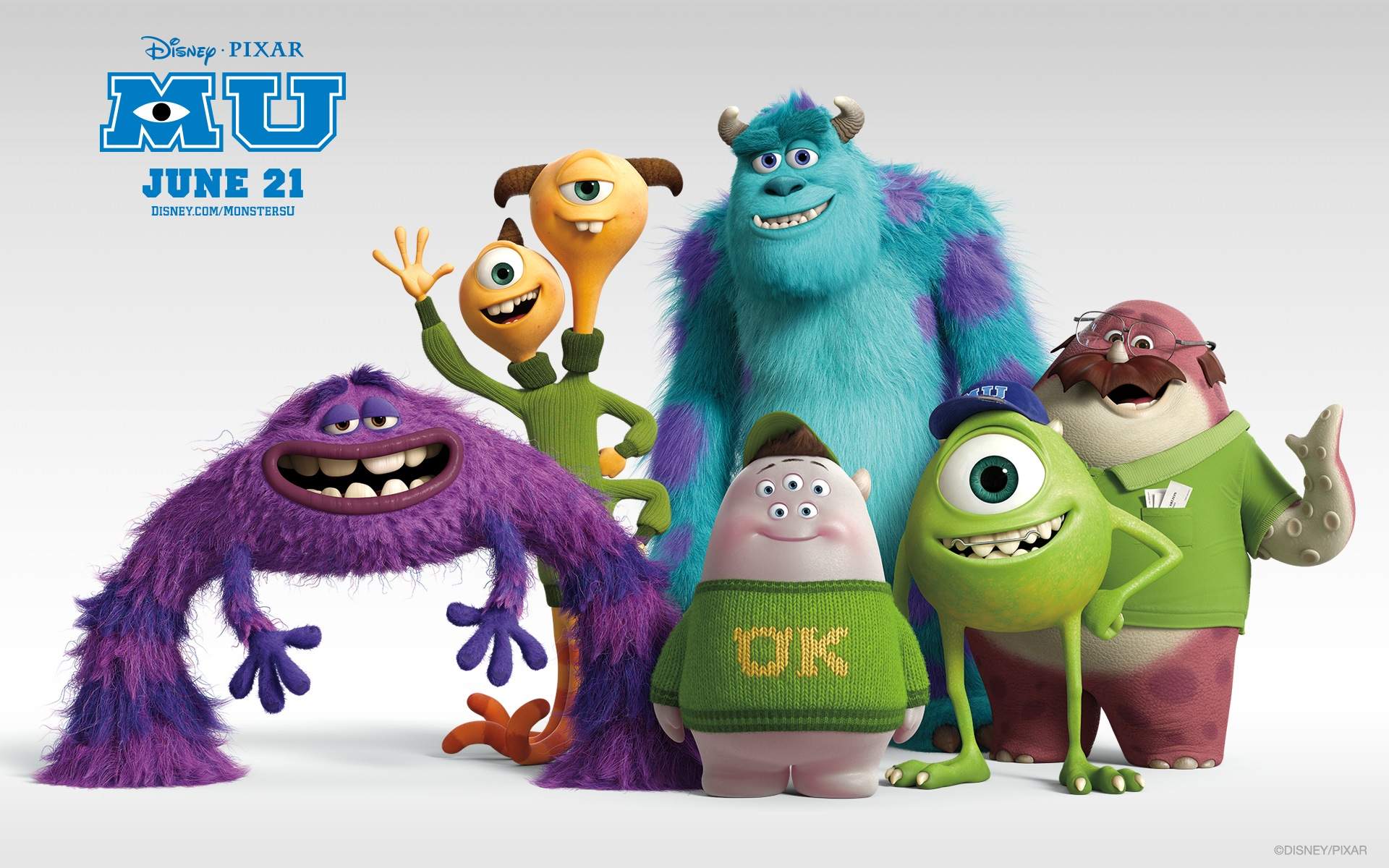 #4 – Monsters University
Monsters University was released on June 21, 2013. The film was directed by Dan Scanlon and produced by Kori Rae. This is the story of how Mike Wazowski and James Sullivan attended college to become scarers on the scare floor of Monsters Inc. The film was overall successful with $743,588,329 in the box office worldwide.
#3 – Inside Out
Inside Out is a recent success for Pixar, it was released on July 19, 2015. The film was very successful making $852,729, 772 in the box office worldwide. This movie is all about how the human brain works, or at least a theory of how it could work. Main characters are Joy, Anger, Disgust, Fear, and Sadness. It is a tear wrenching, heart breaking film that leaves you looking at the world with a whole new perspective.
#2- Finding Nemo
Finding Nemo was released May 30, 2003. It is yet another action filled film with a heart warming story. Nemo finds himself separated from his father, and it is about how much a parent will go through to keep their children safe. It made about $936,429,370 in the box office around the world.
#1- Toy Story 3
Toy Story 3 was released on June 18, 2010. This is the #1 best Pixar movie, mostly because of how well it did in the box office. World wide Toy Story 3 made $1,069,818,229. This film did better than all of the other Pixar movies. Toy Story 3 was all about how Andy has grown up and what he does with his toys. It is action packed and all about how friends stick together.